C asean Consonant Advisors and Musicians
---
​C asean Consonant, an ASEAN traditional ensemble, uses the universal language of music to build a bridge that intertwines ASEAN countries' heritages together and, hence, create stronger bonds of understanding, friendship, and collaboration. 10 musical prodigies from 10 ASEAN countries are chosen to co-create captivating performances with traditional musical instruments in a series of C asean Consonant concerts. This project has become a platform for young generation to develop, share, learn, and preserve traditional music of ASEAN.

C asean Consonant will make young bloods of ASEAN become more aware of the beauty of preserving their local traditions and, at the same time, respect the differences. Emphasizing the importance to preserve their traditional music heritage, they will find the way to craft out our ASEAN identity amidst cultural diversity.
Advisors and Musicians

Brunei: DADANG SUPRIATNA
Owner, D' Finda Entertainment
​Manager Production of D' Finda Entertainment
Mr. Dadang Supriatna is a musician and a composer. He is currently an owner of D' Finda Entertainment performing for various TV shows and programs in Brunei Darussalam and international festivals.
Brunei: SUKIRMAN SUGADTO
Mr Sukirman Sugadto is a member of D' Finda Entertainment performing for various TV sh ows and programs in Brunei Darussalam. He has talented in various ASEAN percussion. He is the winner of Gulingtangan Battle on a Celebration His Majesty Birthday.
Cambodia: PROFESSOR CHANDARA YOS
Advisor of Ministry of Culture and Fine Arts
Graduated from Bulgarian State Conservatoire in Sofia, Bulgaria since 1994, Professor Chandara Yos is now an advisor of Ministry of Culture and Fine Arts in Cambodia.
​
​
Cambodia: PESETH SART
Mr. Peseth Sart is a music student at the Royal University of Fine Arts in Phnom Penh. His international experiences are 2014 Osaka World Music Festival in Japan and ASEAN Summit in Cambodia in 2012.​
Cambodia: PHAN CHAMROEUN
Mr. Phan Chamroeun is a graduated music student from at the Royal University of Fine Arts in Phnom Penh. He grew up in a Khmer traditional music family. He has performed in leading stage throughout Europe and Asia.​
Indonesia: DR. FRANKI RADEN
Director of Lokaswara Co., Ltd.
Dr. Franki Raden is a p rominent Indonesian composer, ethnomusicologist, and festival producer. He received the Best Film Music awards (Piala Citra) and founded INDONESIAN
NATIONAL ORCHESTRA (INO).
Indonesia: AGUNG HERO HERNANDA
Originally from Sumatra, Mr. Agung Hero Hernanda graduated in music composition from Indonesian Arts Institute in Padang Panjang. Some of his compositions were performed in Poland "2014 BRAVE Festival".
Laos: DR. DOUANGCHAMPY VOUTHISOUK
Deputy Director General of Performing Arts Department, Ministry of Information Culture and Tourism
Dr. Douangchampy Vouthisouk has published several articles, essays on Laos traditional music and culture and participated in many international conferences as an expert in Laos
performing arts.
Laos: SINTHAVONG SENGMOUNTHONG
Mr. Sinthavong Sengmounthong is a music teacher at National Arts under the Ministry of Information Culture and Tourism.
Participated as a musician on Traditional Music and Orchestra of Asean –Korea from 2010-2015. As well as in France, Vietnam and United States.
Malaysia: MOHD YAZID ZAKARIA
Conductor and Music Director of Malaysian Traditional Orchestra at Istana Budaya, Malaysian National Cultural Centre
Mr. Mohd Yazid Zakaria is a famous ASEAN traditional music conductor and instructor. He composes and directs various musical theatre and dance drama. He was awarded the most
favorite composer of MPO Forum in 2007.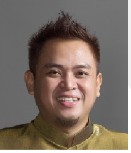 Malaysia: NOOR LEYZAM BIN ALI
Mr. Noor Leyzam is a professional full time musician at Istana Budaya, Malaysian National Cultural Centre in Kuala Lumpur.
He specializes in Malaysian traditional guitar. He has performed in many performances across the region.
Myanmar: NE MYO AUNG
Head of Myanmar Music Department and Librarian at Gitameit Music Center
Mr. Ne Myo Aung started his music education with Prof. Kit Young, a co-founder of Gitameit Music Center. He went to study Ethnomusicology at the University of Washington under Fulbright
Scholarship.
​
Myanmar: WAR WAR SAN
Ms. War War San sang for a number of films and TV programs in Myanmar. One of her awards is the 2nd Prize for Myanmar's Got Talent in 2014. She also plays western and traditional instruments.
Myanmar: NANDAR ZAW WIN
Ms. Nandar Zaw Win started her first harp lesson with well-know singer Daw Myint Myint Sein. She worked at Music Department, Myanmar radio and television. She has experiences in harp
performances across ASEAN and China.
Philippines: ASSOCIATE PROFESSOR DR. LAVERNE DAVID DE LA PENA
Chairman of Musicology Department at University of the Philippines Diliman
Dr. de la Peña earned his Ph.D. in Ethnomusicology, University of Hawaii. He is currently a Chairman of the Department of Musicology and member of the Board of Advisors, Center of
Ethnomusicology, University of the Philippines.
Philippines: MARVIN TAMAYO
Mr. Marvin Tamayo is a music teacher in UP College of Music / UP TUGMA. He has been actively involved in ASEAN music performances, concerts, productions, and workshops in ASEAN.
Singapore: DR. JOSEPH PETERS
Director, Tremolo Rondalla Private Limited; Chief Consultant, Sonic Asia Music Consultants
Dr. Joe Peters had a dual career (Music and AV-IT) at the National University of Singapore (1971 – 2009). His specific contributions to ASEAN is the "Sonic Orders in ASEAN Musics" and he also
worked with ICTM (international Council for Traditional Music).
Singapore: NIRANJAN PANDIAN
A co-founder and a president of Association of Young Musicians - Singapore (SYAMA). He is also the founder and Music director of a local Indian contemporary band, Brahmastra. He has formed in
numerous local and international orchestras.
Thailand: ANANT NARKKONG
Music Director of C asean Consonant, Ethnomusicologist and Theatre Composer
Anant holds 1st class hon ors degree in Thai Music from Chulalongkorn University and M.Phil in Ethnomusicology from SOAS, U.K. He publishes a large number of articles as well as
Fieldwork recordings. At present, he is an instructor of Ethnomusicology at the Faculty of Music, Silpakorn University.
Thailand: KAMMATHEP THEERALERTRAT
Mr. Kammathep Theeralertrat is currently a music teacher at Shrewsbury International School in Bangkok. He won numerous awards in Thai music competitions including "2015 Ranat Ek
Champion".
Vietnam: NGO TRA MY
Music Lecturer at Vietnam National Academy of Music
Ms. Ngo Tra My received various awards for her "Dan bau" performances. She has been invited to perform for various international events in all continents including America,
Europe, Asia, and Australia.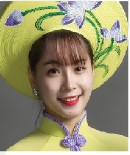 Vietnam: LE THUY LINH
Ms. Le Thuy Linh graduated from Vietnam National Academy of Music with a certificate of excellence from Ministry of Education. She is a member of Vietnam Traditional Orchestra.
She has experiences in traditional music performance across the world including World Economic Forum.
Additional Information
•

C asean Consonant on YouTube


•

Track Records



Contact
• E-mail

consonant@c-asean.org
Tags/Keywords: