ASEAN Entrepreneur Club
---
​
In collaboration with ASEAN and Asian Studies Center of the National Institute of Development Administration (NIDA), the ASEAN Entrepreneur Club (AEC Club) serves as a platform for entrepreneurs wishing to obtain more knowledge, more networks and expand their potential business in Southeast Asia.

Catered especially for SMEs, as well as young entrepreneurs who want to pursue their business in the ASEAN region, the AEC Club offers step-by-step approaches for launching business overseas, insightful business information, law and regulations and market penetration tips by means of trainings and workshop sessions. As part of the program, participants are taken on exploration trips conducted in other ASEAN member countries. There they can gain firsthand experience in real market setting, exploring local consumer behavior and obtaining cultural understanding. By joining this club, the entrepreneurs may gain an opportunity to launch their business in ASEAN.

With over 100 participants across 7 sectors and 3 markets covered, the AEC Club have efficaciously cultivated entrepreneurs that have successfully launched business ventures between Thailand and
other member states.
​
Going forward, the ASEAN Entrepreneur Club look to expand its scope of focus from identifying opportunities within a single country to identifying market potentials. We believe that by understand these market potential, ASEAN region will be able to leverage and align its competitiveness with global growth.
Track record of & praise for the AEC Club

ASEAN Entrepreneur Club Batch I: Vietnam
30 entrepreneurs and academia explored Ho Chi Minh City, Vietnam, a buzzing city center of commerce and culture.​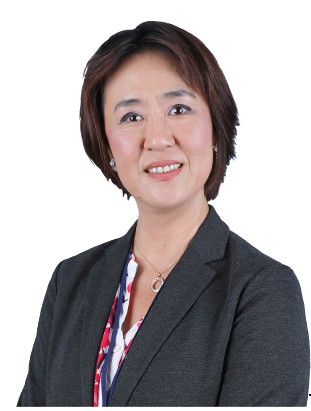 ​
"By being part of the AEC Club, I understood more about each market, its local consumer and economic development. The program has provided me with the right tools and legitimate knowledge for developing marketing strategies, as well as helped us connect with local partners to ensure successful market penetration."

Miss Paraya Kunatien
Managing Director,
​Thai Fishsauce Fatory (Squid Brand) Co.,Ltd.
ASEAN Entrepreneur Club Batch II: Cambodia
Participants maximizing their visit to Cambodia's capital city, Phnom Penh through business meetings with distributors and participation in the "Top Thai Brand" trade fair. ASEAN Entrepreneur Club





​"AEC Club allows me to take my business into ASEAN market. It also helps me to find the business partners that I was looking for."

Mr. Chanapon Unyot
International Business Development Manager,
Inter Rungrueng Plus Co., Ltd
​ASEAN Entrepreneur Club Batch III: Myanmar
AEC Club Batch 3 in Yangon, Myanmar's center of economic activities and former royal capital.
​
"The content is packed with knowledge that could actually be used in real life. The lecturer was knowledgeable and sincere, giving us confidence that the information provided was the real insight information."

Dr. Tananut Jaengsamsee
Lawyer/ Lecturer,
Sermsanguan Construction Co.,Ltd.
Tags/Keywords: